International computer equipment resale
Axent International is able to deliver quality used, re-certified and new computer equipment including IBM AS400, IBM RS6000, IBM S/390 – Z-Series, IBM Shark, IBM Storage but also Terminals, Controllers, Printers, Memory, Features, Upgrades and Parts as well as SUN, EMC and STK.
Providing used or recertified equipment allows us to propose price competitive solutions and saves our customers 65 – 95% off list pricing.
All of our equipment comes standard with an end-user 90 day warranty, is guaranteed to be eligible for manufacturers maintenance agreement, and can be purchased or delivered with a variety of financing alternatives.
You can expect competitive and reliable service from Axent when liquidating your excess equipment, we will be happy to quote you on a take out option.
Axent is looking forward to being your IT partner for today and beyond!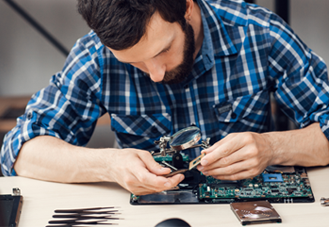 Why do you need to choose for Axent?
Our commitment to our customers is to provide absolutely the Highest Service, Quality Product and Technical Expertise available. As member of Computer Dealers Associations, Axent ascribes to the highest ethical standards and practices in the industry.
We operate at this level because we know the only way to conduct business is with integrity and respect for your customers, employees and competitors. We supply hardware and related services to a wide range of customers but whatever type of customer you are, take a look at the benefits you get when purchasing from Axent:
The benefits you'll get when purchasing from Axent
Friendly voice, satisfied customer
Why buying used / pre-owned equipment from Axent
Axent can deliver the latest in IBM products at significant discount from IBM list prices. These systems can be placed on your maintenance contract. The maintenance costs are the same as for new equipment.
Used parts and features will provide you with the largest savings available. There are no maintenance increases for adding IBM memory, adapters & disk drives.
We have the contacts worldwide to locate hard-to-find equipment and to locate the products at the best prices. You'll find that the used equipment often cannot be distinguished from new equipment!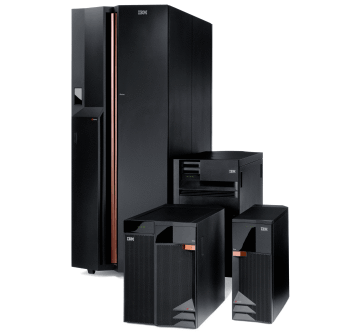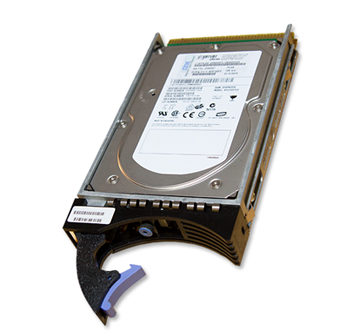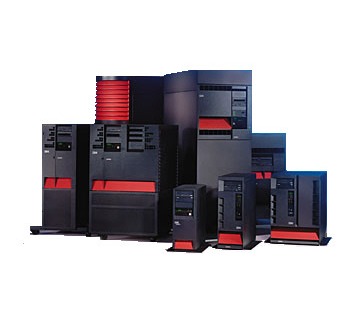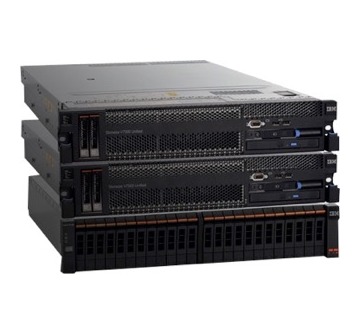 Technical service
The following list represents an overview of the technical services we can supply:
Pre and post sales technical support from an IBM Certified Engineer.
Custom configurations. • Upgrades i.e processor, disks, features….
24 hours service on in-stock items.
Purchase and trade-in offers for your existing equipment.
All equipment is guaranteed eligible for the original manufacturer's maintenance agreements.
Transport services
We handle all the transport from and to our customers site. Our attention to detail and dedication to customer satisfaction has given us the reputation of a reliable and responsible computer provider. We will always make sure your order is despatched to the right place and at the right time.
At Axent a deal is not "done" until our customer is satisfied!
Rental service
Axent International can meet your financial needs with many different rental programs at competitive rates. We can rent any piece of used hardware we sell. We can rent you a system for testing or to handle unexpected emergencies. Our rental terms are flexible – just tell us what you need.
Please call us today at +32 9 372 67 04 to see how you can take advantage of our rental programs.
Consulting
We can provide you with a used / re-recertified solution that will meet your performance requirements while staying within a specified budget!
Want to save money? Fill out a quote sheet or contact us at +32 9 372 67 04.
For more information on maintenance contracts and rates call us at +32(9)3726704
Promotions
Type
Product name

and code

IBM

STORAGE - DISK STORAGE

01AC600:

400GB SAS 12G SFF 2,5" drives
€ 300

IBM

STORAGE - STORWIZE

2078-124:

V5010 SFF control enclosure
€ 2.550

Cisco

Network modules

WS-G5484:

1000BASE-SX Short Wavelength GBIC
€ 500
Discover al our promotions
Our products
We offer machines, upgrades, parts and peripherals for the complete line of IBM I-Series, P-Series, Mainframe. Axent can deliver equipment of practically all manufacturers i.e. SUN, EMC, HP, STK, CISCO and many other types of hard-to-find computer hardware. We have the contacts to source the world for products at the best prices.
Choose a brand to see our products
Get in touch
Get quick quote
You are interested in our service and products and want to buy / rent or sell equipment? Please click the button below, fill in the form and we will send you a quick quote sheet as soon as possible.
Fill out quote sheet